Improve Your Smile with Treatment for a Jutted Tooth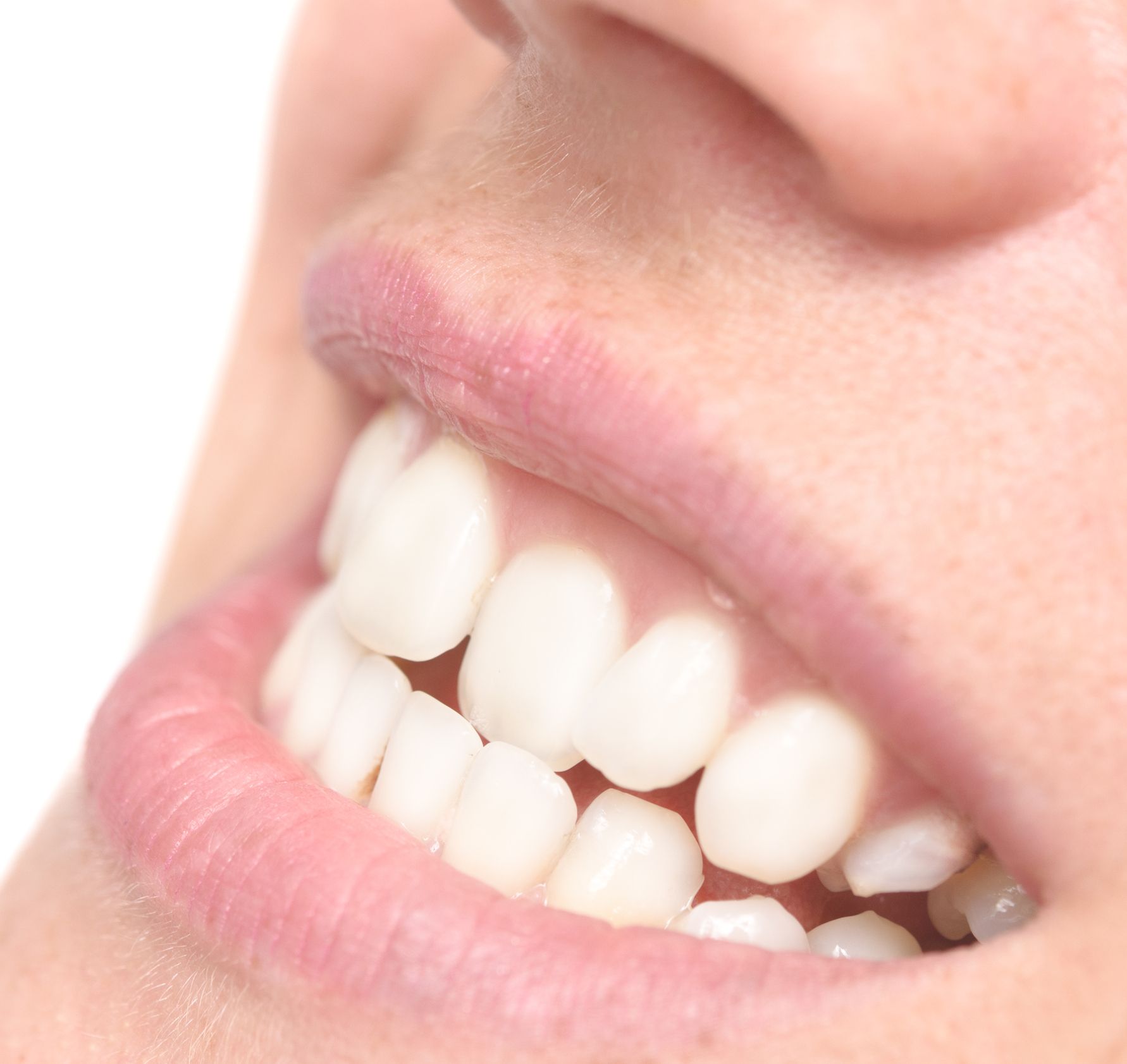 A tooth that juts forward, or sticks out, can cause insecurity and make an otherwise beautiful smile look less than perfect. At Nordhus Dentistry, we understand the power of a beautiful smile, which is why Dr. Byron J. Nordhus offers the latest treatments in cosmetic dentistry to enhance the health and beauty of each patient's smile. If teeth that stick out make you feel like you need to hide your smile, treatment for a jutted tooth may be right for you. Contact our office in Wichita, KS to find out.
Treatments for a Jutted Tooth
There are different treatment options to address each patient's unique needs in correcting the appearance of jutted teeth. These treatments include:
Traditional orthodontics: For those with one or more severely jutted teeth, traditional orthodontics can straighten the teeth and enhance the smile. With traditional orthodontics, braces are fastened to the teeth to gradually shift and correct their position. Although beneficial for those with severe alignment issues, traditional orthodontics may also be used for those with mild or moderately jutted teeth.
Invisalign®: Those who want the straightening results of traditional orthodontics but wish to avoid wearing metal braces may benefit from Invisalign®. Invisalign® is an aesthetically pleasing orthodontic treatment that uses a system of clear aligner trays instead of metal braces to improve alignment and straighten the teeth. Invisalign® trays are not only comfortable, they're convenient and may be removed while eating or brushing and flossing the teeth. Invisalign® orthodontics are not suitable for all alignment issues, but those with mild to moderately jutted teeth often make excellent candidates.
Instant orthodontics with porcelain veneers: When only one or two teeth mildly jut out, porcelain veneers may be used as "instant orthodontics" to improve the smile in as little as two dental appointments. Porcelain veneers are tooth-shaped shells that cover the surface of the teeth to mask dental flaws, including slightly jutted teeth, and transform the smile in a fraction of the time as other orthodontic methods.
Candidates for Jutted Tooth Treatment
Anyone who is unhappy with the appearance of a single jutted tooth or multiple jutted teeth may be a candidate for jutted tooth treatment. However, the right treatment will depend on the unique needs of the patient and may include any of the previously discussed treatment options. With that said, candidates for treatment for a jutted tooth include:
Those with one or more jutted teeth
Those who are insecure about the appearance of jutted teeth
Those with relatively healthy gums and teeth
Those who experience alignment issues or pain due to severely jutted teeth
Find out if Treatment for a Jutted Tooth Is Right for You
If you are unhappy with the appearance of one or more jutted teeth, treatment for a jutted tooth may be right for you. To find out if you're a candidate, please contact Dr. Nordhus today.
Related to This