Full vs. Partial Dentures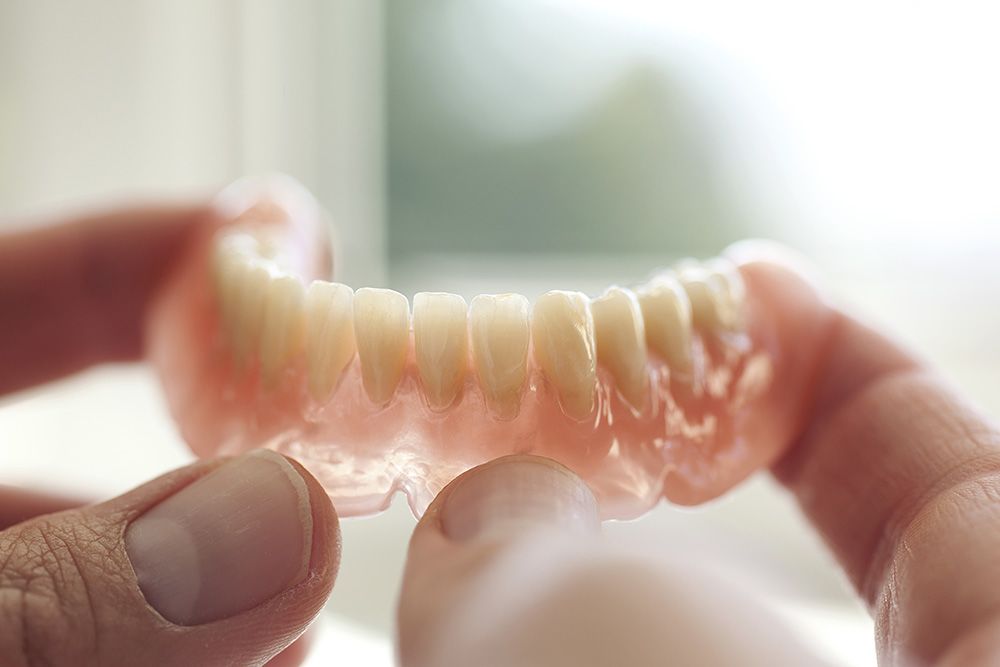 If you are missing many teeth, most of your teeth, or all of your teeth, full or partial dentures are a good option to consider. These appliances will help you bite and chew normally, which will restore your normal diet and ability to have many of your favorite foods. The cosmetic benefits of dentures are plentiful as well. Not only will you be able to smile again without self-consciousness, dentures will also bring fullness to the lips and cheeks, which are typically sunken in after major tooth loss.
The team at Nordhus Dentistry can provide patients with custom full and partial dentures as needed. The difference between these appliances is important to consider. Let's cover the basics of dentures and how they work. If you live in the Wichita, KS and would like more information about full and partial dentures, we encourage you to meet with Dr. Byron J. Nordhus for a consultation.
About Partial Dentures
Partial dentures are dentures that are able to restore multiple teeth along a person's dental arch. They will brace around the gum tissues and jawbone to help stay in place, allowing a person to bite and chew normally.
When Are Partial Dentures Most Ideal?
Partial dentures are most ideal when a person has multiple missing teeth in a row. In such cases, a dental bridge will not be able to address the tooth loss needs of that patient. Whether used on the top arch or the bottom arch, the partial denture will have health and cosmetic benefits for a patient suffering from tooth loss.
About Full Dentures
Full dentures are used when a patient is missing most or all of their teeth along the dental arch. The full denture is essentially a full set of false teeth that is worn to improve the appearance of a smile and restore a person's ability to bite, chew, and speak as they normally did. Custom impressions help the full denture remain in place, though dental adhesive creams can be used to supplement the hold on the appliance.
When Are Full Dentures Most Ideal?
Full dentures are most ideal when a patient is missing the majority of their teeth. Since the full denture consists of false incisors, canines, premolars, and molars, the appliance will be key for restoring full function to a patient's mouth.
If a patient has a few natural teeth remaining, those teeth could be extracted to make room for the full denture, which will prove more effective in terms of overall dental health and wellness.
Dentures Supported by Dental Implants
While removable dentures are an effective way to restore the appearance and function of a smile, it's possible to have your dentures supported by dental implants. Dental implants are artificial tooth roots surgically anchored into the jawbone and gum tissue. After a healing period, these artificial tooth roots will be able to support a denture with the same degree of strength as natural tooth roots.
During a consultation, we can discuss the advantages and disadvantages of dental implants with regard to your dentures, and whether or not you could benefit from this option.
Learn More About Dentures
To learn more about full and partial dentures and which may be most ideal for you, be sure to contact an experienced cosmetic and restorative dentist. The team at Nordhus Dentistry is here to help. You can reach our office by phone at (316) 352-9834.
Related to This