Avoid the Top Causes of Dental Implant Failure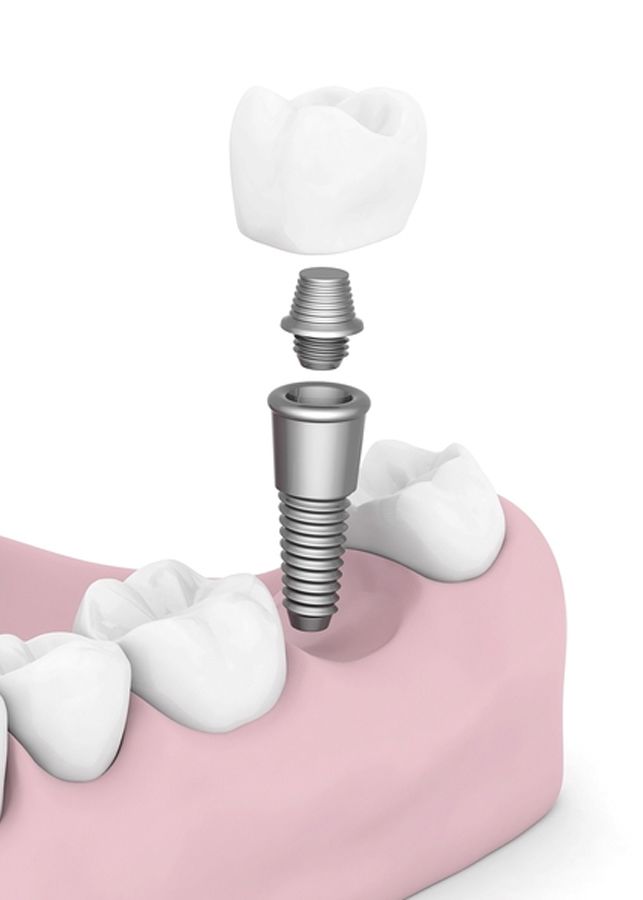 If you're missing a tooth or multiple teeth, you may want to consider getting dental implants. These artificial tooth roots can help support bridges, dentures, and individual crowns. Dr. Byron J. Nordhus has achieved excellent results with implant dentistry at his Wichita, KS dental practice.
Successful dental implants treatment means picking the right dental health professionals for the job combined with proper oral hygiene and aftercare. Let's offer some insight into common causes of dental implant failure and what you can do to steer clear of these problems.
Inexperienced Dentists and Oral Surgeons
The dentist and oral surgeon who work on your dental implants should be experienced and have a good understanding of what they are doing. Inexperienced dentists or oral surgeons who are still learning the craft could cause innumerable issues with implant dentistry treatment. These issues can affect your immediate recovery from oral surgery and long-term stability of the implants.
Be sure that the dental team you choose as good reviews and strong reputations for excellence. If you have trouble finding reputable dentists and oral surgeons in the area, ask your friends and family for recommendations. You can also use Google to search for "dental implant dentists in Wichita" to pull up various options in the area. Patient reviews and testimonials can help you find the right dental health professional for your needs.
Poor Jawbone Density
Dental implants are anchored directly into the jawbone. This allows them to fuse with the bone, giving the implants the stability of natural tooth roots. If dental implants are placed when a patient is lacking proper bone density, the risk of implant failure is high.
During the consultation process, dentists can take x-rays and determine if the patient has sufficient bone density for dental implants. If the patient has insufficient bone density (a common issue since tooth loss causes gradual bone loss around the jaw), a bone grafting procedure may be recommended to build up the jawbone. This involves the use of donor bone from another part of the body, hard tissue from a bone bank, or artificial bone grafts.
Periodontal Disease and Gum Recession
While the jawbone is essential for dental implant success, the gumline is also crucial. Patients who've suffered from serious gum recession due to tooth loss (a common issue like bone loss) will be advised to undergo gum grafting. The bigger issue is periodontal disease. This bacterial infection of the gums can result in implant failure immediately following oral surgery as well as implant failure years later despite initial success.
The team at Nordhus Dentistry takes periodontal health seriously given its impact on dental implant treatment. The best ways to avoid gum disease are to practice good oral hygiene and to quit using tobacco products. If you do develop early gum disease (gingivitis), it's crucial that it be treated as soon as possible.
Issues with Healing Time
Proper healing in the first days and weeks after getting implants placed can mean the difference between failed treatment and implant dentistry success. If you suffer from slow healing times, the implants could fail before they even get a chance to fuse with the jawbone.
Following oral surgery, patients should follow all post-op instructions to the letter. This includes dietary recommendations, avoiding certain physical activities, and attending all follow-up visits at the practice.
Peri-Implantitis
Peri-implantitis refers to a specific kind of gum disease experienced by people with dental implants. During peri-implantitis, the gum tissue around the implant becomes infected. It can spread to the bone tissue and put the dental implants at risk for failure even years after the initial surgery was performed.
The best way to avoid peri-implantitis is to practice good oral hygiene. Brush your teeth at least twice a day and floss at least once a day. Ideally, brush and floss after every meal. You may also want to consider the use of an antibacterial mouthwash to help keep oral bacteria under control.
Learn More About Implant Dentistry
For more information about dental implants and how they can help you, be sure to contact a skilled cosmetic and restorative dentist. The team at Nordhus Dentistry can be reached by phone in Wichita at (316) 721-6730.
Related to This