How Long Do Dental Implants Last?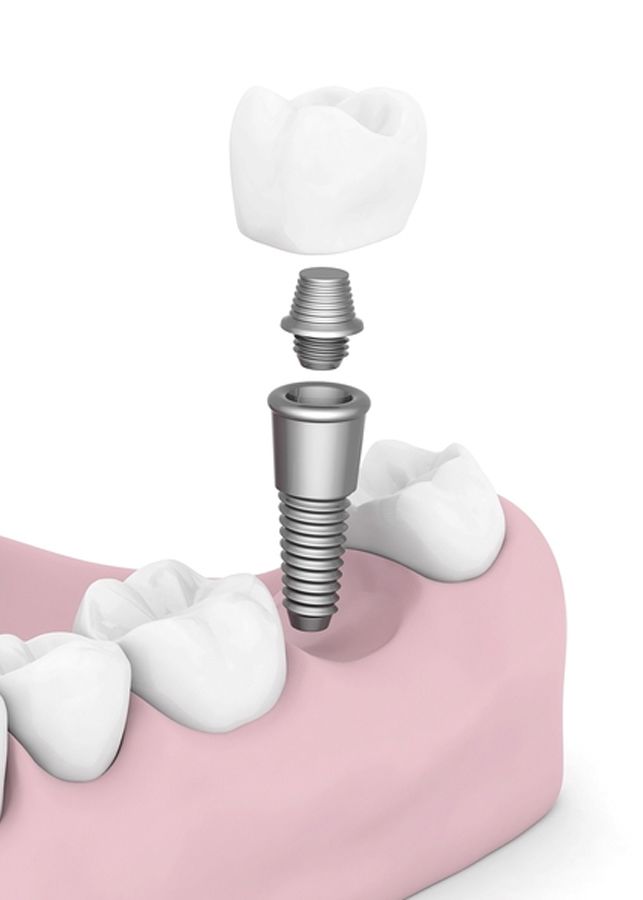 Missing teeth can cause a whole host of problems that dental implants can remedy. These artificial tooth roots are surgically embedded into the jawbone and able to support individual crowns, bridges, and even full dentures.
Many people in the Wichita, KS area have asked us how long dental implants will last. In essence, they wonder if the benefits of dental implants are worth the added cost. Dr. Byron J. Nordhus offers some answers and insight into these questions.
The Lifespan of a Dental Implant
The lifespan of dental implants can vary. While the materials themselves can last for a lifetime, there are dental health issues to consider that could impact the amount of time dental implants remain viable.
On the whole, some studies suggest that the average lifespan of dental implants is around 20 to 25 years. That's a good amount of time for people to have dentures anchored with the stability of natural tooth roots. With proper care, your dental implants can last for the rest of your life.
Potential Causes of Dental Implant Failure
Dental health issues are the most common reason why dental implants don't last a lifetime. Most notably are issues with gum disease and peri-implantitis:
Gum disease is the bacterial infection of the gum tissue. This can spread to the jawbone and lead to bone loss and dental implant failure.
Peri-implantitis is a specific kind of gum disease experienced by people with dental implants. It affects the gum tissue around the implant itself.
Injuries to the face and mouth as well as general wellness issues can also contribute to dental implant failure later in life.
Ways to Prevent Dental Implant Failure
When it comes to preventing implant dentistry failure, our Wichita dental care team recommends the following:
Quit using tobacco products since they increase the risk of gum disease
Brush your teeth at least twice a day and floss at least once a night (ideally, brush and floss after every meal)
Visit your dentist twice a year for regular checkups
Visit your general practitioner for annual physical exams
Discuss any dental health issues with your dentist as soon as they arise
The Lifespan of Implant Restorations/Appliances
Your dental implants can last for decades with proper care, but what about the appliances supported by the implants? By this we mean the dentures, bridges, and crowns that are held in place by the implants.
On average a dental crown or denture can last between five to 15 years. This depends on the material the appliance is made of and a host of other factors.
How to Prolong the Life of an Implant Restoration
When it comes to prolonging the life of an implant-supported crown, bridge, or denture, we recommend the following:
Remove and soak your dentures at night
Handle your denture carefully when it's out of your mouth
Follow proper care instructions for your appliances
Wear face, mouth, and head protection when applicable
What If My Restoration/Appliance Has Worn Down?
If your denture, bridge, or crown is showing signs of wear, there's no need to worry. That's when you should speak with your dentist about a new appliance. Regular dentist visits will allow a professional to suggest this when the time comes.
Learn More About Implant Dentistry
For more information about dental implants and how they can benefit you, be sure to contact a skilled cosmetic and restorative dentist. You can reach our Wichita office by phone at (316) 778-6717.
Related to This