Full Mouth Reconstruction Recovery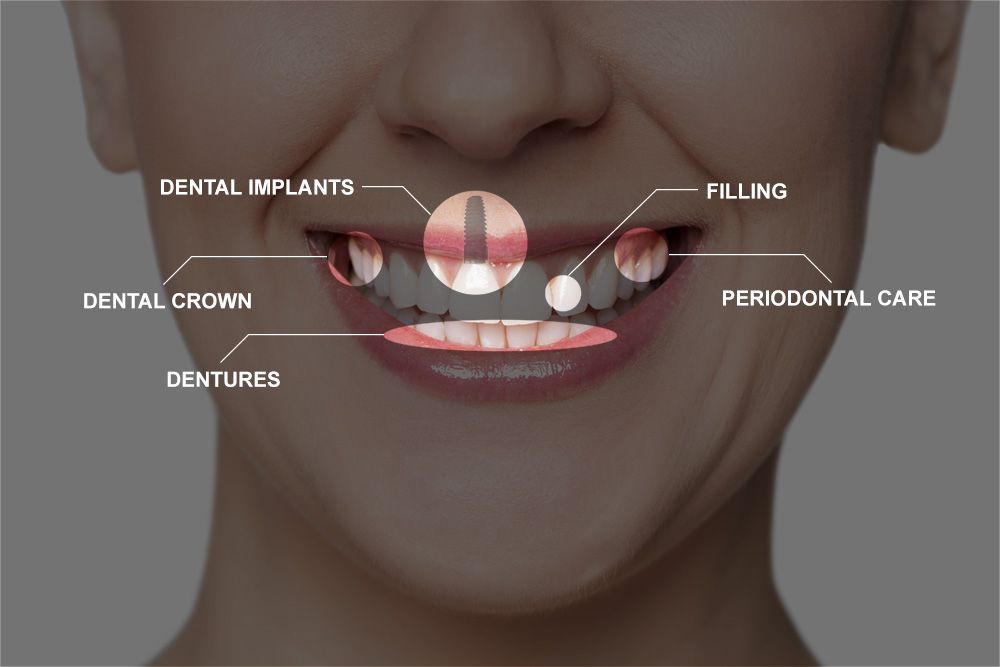 Do you have cavities? What about a toothache? Maybe you have a couple of chipped or fractured teeth. Patients with decayed, damaged, or missing teeth can take advantage restorative dentistry treatments at our Wichita, KS practice.
We offer a number of procedures that can eliminate infection and restore your smile. When two or more of these treatments are combined, it is referred to as full mouth reconstruction.
Here, our team will discuss full mouth reconstruction recovery and offer tips for successful healing.
Full Mouth Reconstruction: Catered to Your Specific Needs
Most likely, your oral health needs differ from everyone else in your family. This is because each patient is unique, with his or her own set of specific goals. You may only need a couple of fillings and a dental crown. Another patient may need to replace multiple teeth with dental implants.
Because each full mouth reconstruction is different, the recovery timeline can vary significantly. In the sections below, we discuss the recovery timeline for some of the most common restorative procedures.
Recovery after Custom Restorations
When the teeth are decayed, damaged, or missing, we can use a variety of restorations to address the issues. These restorations may include:
Fillings
Dental crowns
Dental bridges
Inlays or onlays
Fillings are used to address minor chips and small cavities. Fortunately, this treatment can usually be completed in just once office visit. Though you may experience some degree of sensitivity immediately following the procedure, most patients can return to work the same day.
Crowns, bridges, inlays, and onlays are all custom-crafted to blend in with your unique anatomy. Generally, it takes two appointments to complete this treatment.
During the first visit, your doctor will take impressions of your teeth. At the second appointment, your restoration will be placed.
Like fillings, these restorations do not require a lot of downtime. Patients can typically resume normal activities the same day.
Recovery after Root Canal Therapy
If the pulp of a tooth is infected, root canal therapy will be necessary to save it from extraction. This process typically takes one to two visits to complete.
Following this procedure, patients may need to take over-the-counter pain relievers to address any tenderness. In most cases, however, patients can resume normal activities in one to two days.
Recovery after Denture Placement
Denture placement can vary depending on the patient. For example, if you already wear dentures, we will only need to take new impressions so that the lab can create your new prosthesis.
In some cases, patients will require preparatory procedures prior to denture placement. These may include extractions, bone grafts, and other treatments.
In these instances, a healing period is required before creating your final dentures. Depending on the patient, this process could take anywhere from three weeks to several months.
Recovery after Dental Implants
Dental implant placement is a surgical procedure. Therefore, patients may experience some level of discomfort. To address this, take over-the-counter pain relievers.
Any side effects after dental implant placement are short-lived, and typically diminish within the first week or two.
Keep in mind, however, that your implants must fuse to the jawbone. This process takes about three to six months. Therefore, you will need to wait a while before receiving your final restoration.
Contact Nordhus Dentistry to Learn More
If you are thinking about full mouth reconstruction, schedule a visit at our practice. We can help you determine a treatment plan that will effectively meet your needs. Call us at (316) 721-6730 or contact us online anytime.
Related to This