History of Dental Implants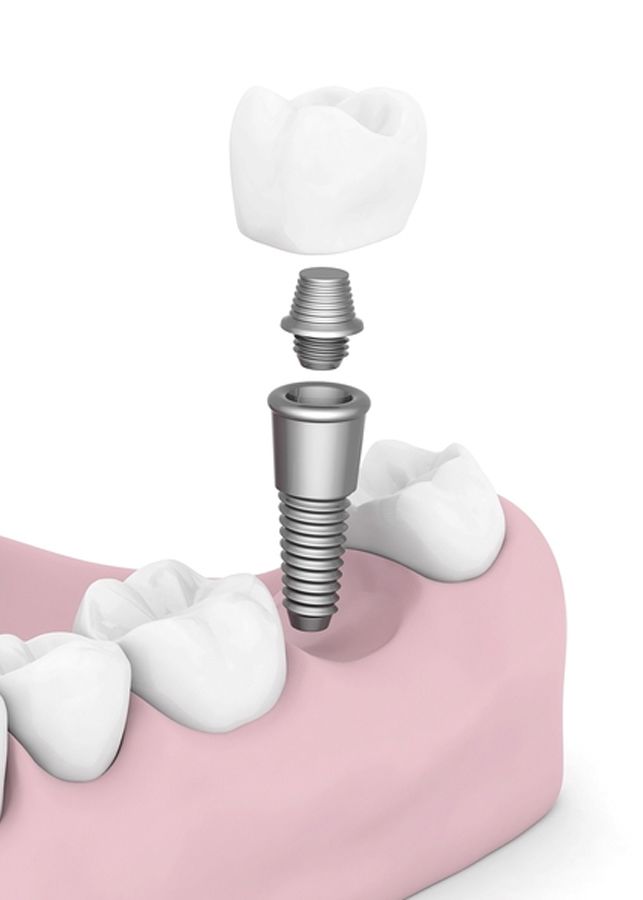 If you're missing a tooth or multiple teeth, you may want to consider dental implants. These artificial tooth roots are able to support crowns, partial dentures, and even full dentures with remarkable stability. Dr. Byron J. Nordhus has placed countless dental implants over the years, helping people in Wichita and West Wichita, KS smile with renewed confidence.
Dental implants took a long time to evolve. Below, we want to go over the history of dental implants. As it turns out, the desire to restore smiles has been with us for thousands of years.
Early Attempts to Replace Missing Teeth
Before getting into dental implants as we know them, here are a few attempts by people in the ancient world to replace missing teeth:
2000 BC - The Chinese used carved bamboo pegs as a form of replacement teeth.
1000 BC - An Egyptian pharaoh was found with copper pegs hammered into the gaps of missing teeth. Keep in mind that these pegs could have been placed after death.
100 BC - All around the world, there is evidence of cultures using animal teeth or teeth from other humans to restore smiles.
800 AD - Both the Mayan and Honduran cultures used stone as a means of tooth replacement, There's also evidence of the Mayans creating artificial teeth from seashells a few centuries earlier.
The First Dental Implants and Why They Failed
The first dental implants as we know them today appeared in the early 20th century, though neither was particularly successful.
In 1913, Dr. E.J. Greenfield crafted an artificial tooth root that was made from a combination of platinum and gold. Another proto-dental implant is credited to Drs. Alvin and Moses Strock. They created their dental implant out of Vitallium, a chromium and cobalt alloy.
In both of these cases, these early dental implants failed because their materials were inevitably rejected by the jawbone. As it turns out, certain metals and alloys are incompatible with the tissues of the body. An accidental discovery mid-century would change how dentists and medical professionals approach the use of biocompatible surgical materials.
The 1950s: Serendipity and Titanium
The big breakthrough for implant dentistry occurred when Swedish physician Dr. Per-Ingvar Branemark was conducting research on rabbits. In a previous study, the rabbits had titanium cylinders placed in their legs. Dr. Branemark discovered that removing these titanium cylinders was difficult because the titanium fused with the bone.
Dr. Branemark called this fusion between the titanium and bone tissue "osseointegration." This was the missing puzzle piece in implant dentistry.
1965: The Dental Implant as We Know It Is Born
In 1965, Dr. Branemark placed the first successful dental implant, revolutionizing the way dentists can replace missing teeth. Thanks to osseointegration, dental surgery and medical procedures took a major leap forward.
How Dental Implants Have Since Evolved
Over the last few decades, dental implants have evolved. Craftsmanship of dental implants has improved as dental professionals gained a better understanding of tooth replacement and the needs of patients missing teeth. Techniques for placing dental implants have similarly gotten much better.
Thanks to digital imaging and three-dimensional modeling, planning a dental implant procedure has become much easier. Now dentists can precisely determine the ideal position of dental implants to evenly distribute pressure along the dental arch.
Contact Nordhus Dentistry
For more information about dental implants and why they may be right for you and your needs, be sure to contact a skilled cosmetic and restorative dentist. You can reach our practice in West Wichita by calling (316) 352-9834.
Related to This